Once upon a time, the Microsoft suite was a necessity for college students, now students head off to school with a Chromebook that has all its power on the web. Life hacks, productivity hacks, hacks are a way of life for those of us that have to be constantly doing many things at once or just have to be super-efficient with our time.
Google Docs Hacks for Composing
Hack #1 – Use Templates
I don't know about you but I am the absolute worst for the blank page syndrome. This Google Doc hack helps you overcome this by giving you some templates to start out with. You can beat this by navigating Google's template gallery. Everything is in here from project proposals to invoices, calendars and letters all in a variety of formats ready for you to use.
If you find yourself writing the same type of thing over and over you can also create your own template and add it to the gallery for quick use.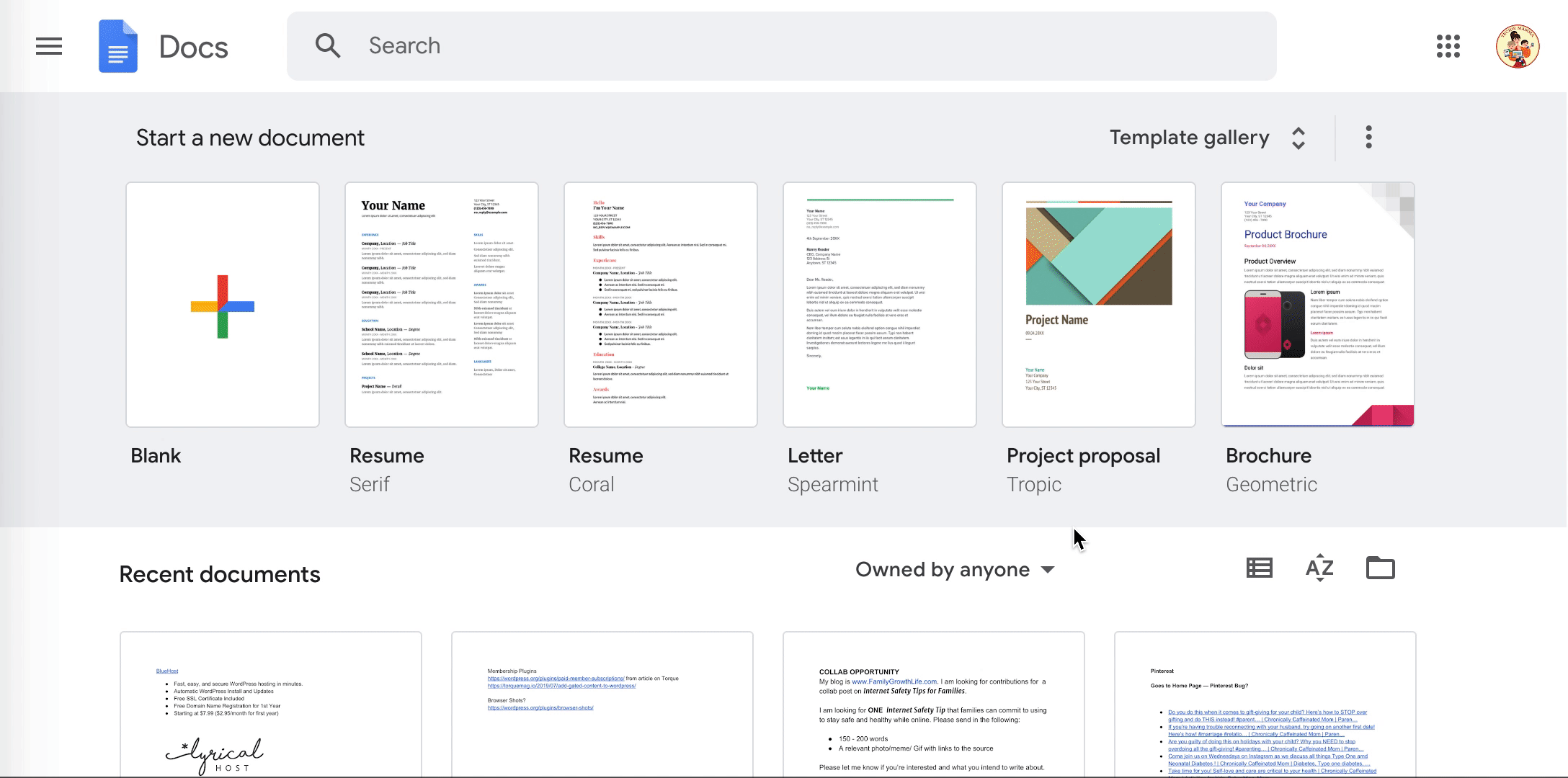 Hack #2 – Add a custom font to your library
As you build your brand and company you will most likely have specific fonts in your brand guide. These special typefaces may not always be readily available in the dropdown font menu. This is a simple Google Doc hack that will save you tons of time if it is a font that you use all the time. You can add more by clicking the font menu, selecting "more fonts" and searching for the one you're after.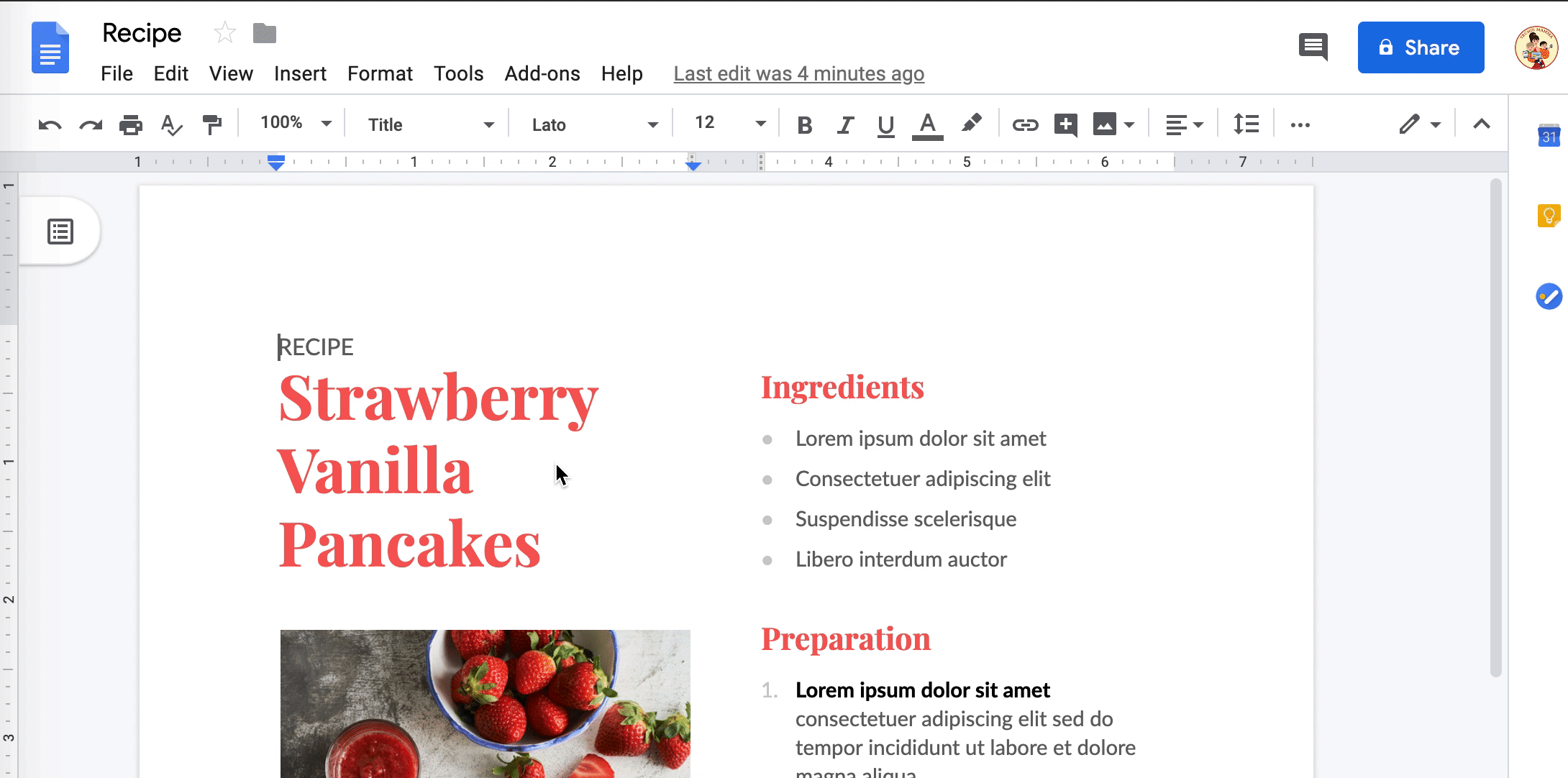 Hack #3 – Custom shortcuts
Do you have things that you type out all the time over and over? Perhaps the copyright or trademark symbols. Even a pretty star ✦ use custom shortcuts to add these with ease. Set up this Google Doc hack and shortcuts for everything.
You can also disable the feature that automatically capitalizes words, which is especially useful if you're writing about companies or products that have quirky spelling and punctuation.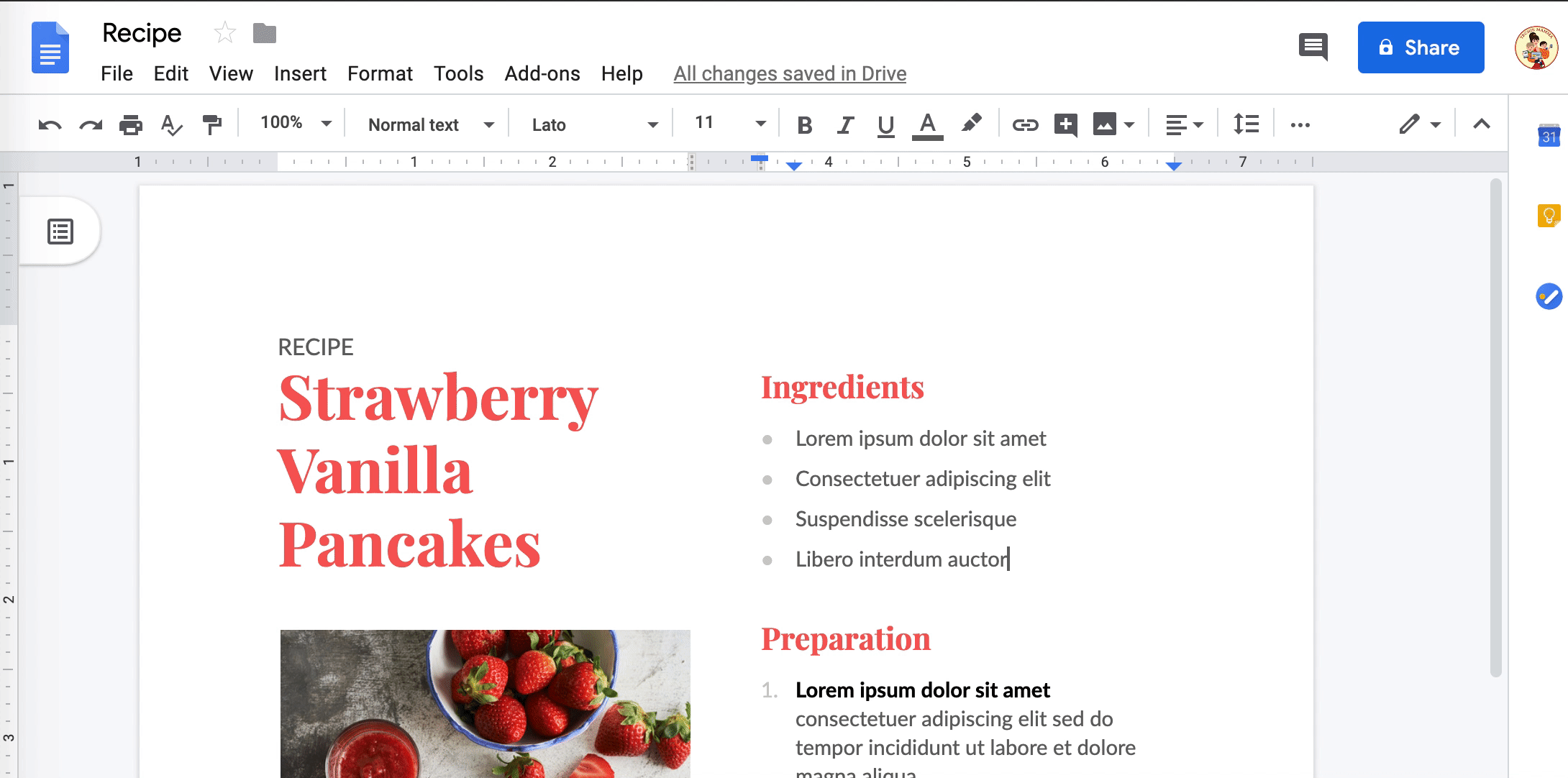 Hack #4 – Tweak the dictionary
Some industries have jargon that hasn't made it to the Google Docs dictionary. If you are tired of always seeing the dreaded red line under words or hitting "Ignore" too many times during spellcheck, check out this Google Doc hack and add words to your personal dictionary.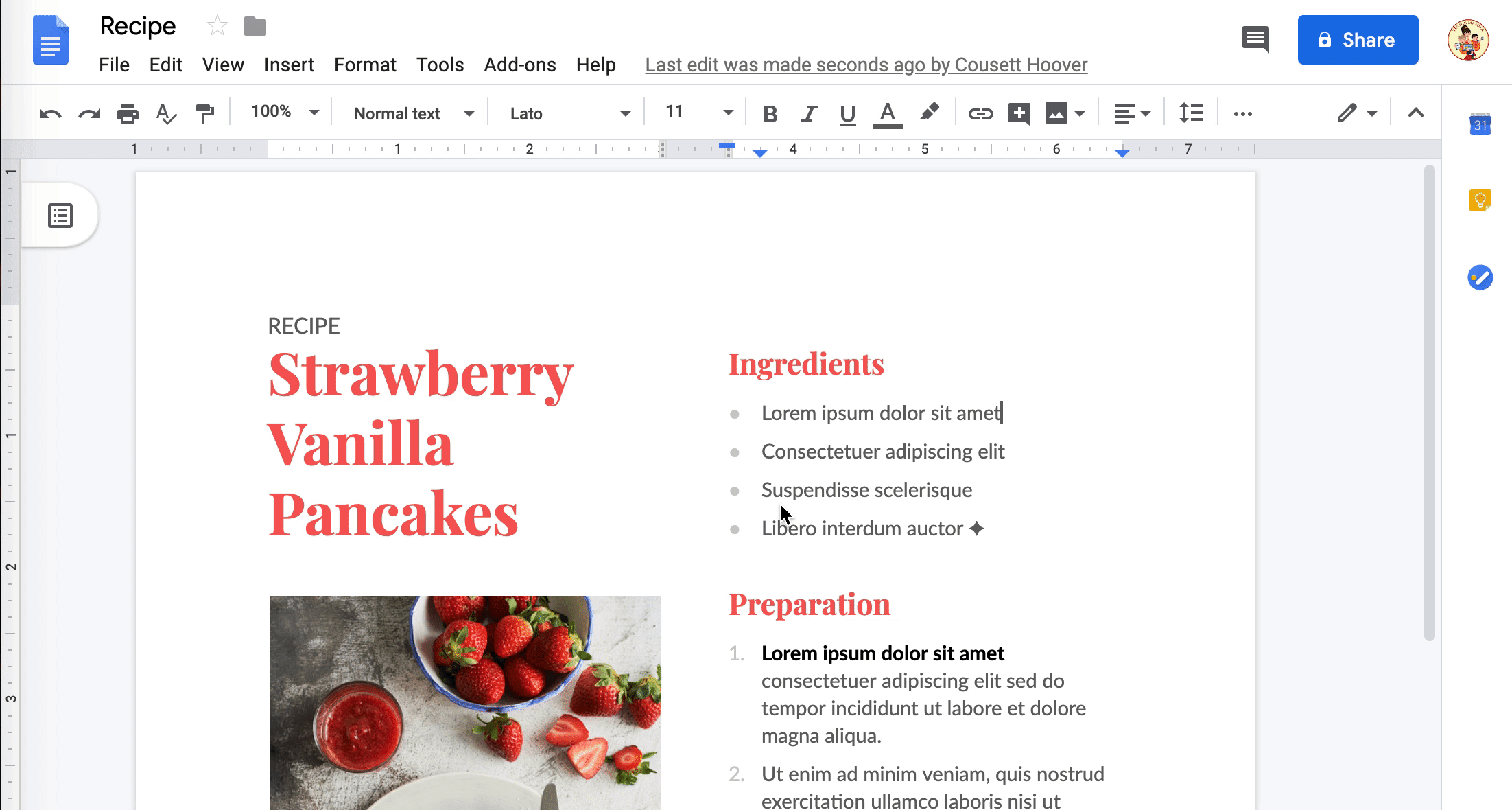 Hack #5 – Voice your thoughts
Do you ever dream of dictating Siri your thoughts and it magically appears before you? Google has built-in Siri or voice recognition! Maybe you are lazy, maybe you can't type for other reasons this Google doc hack is awesome and perfect for the busy mom.
You can add punctuation commands by saying thins like "period," "newline" or "new paragraph."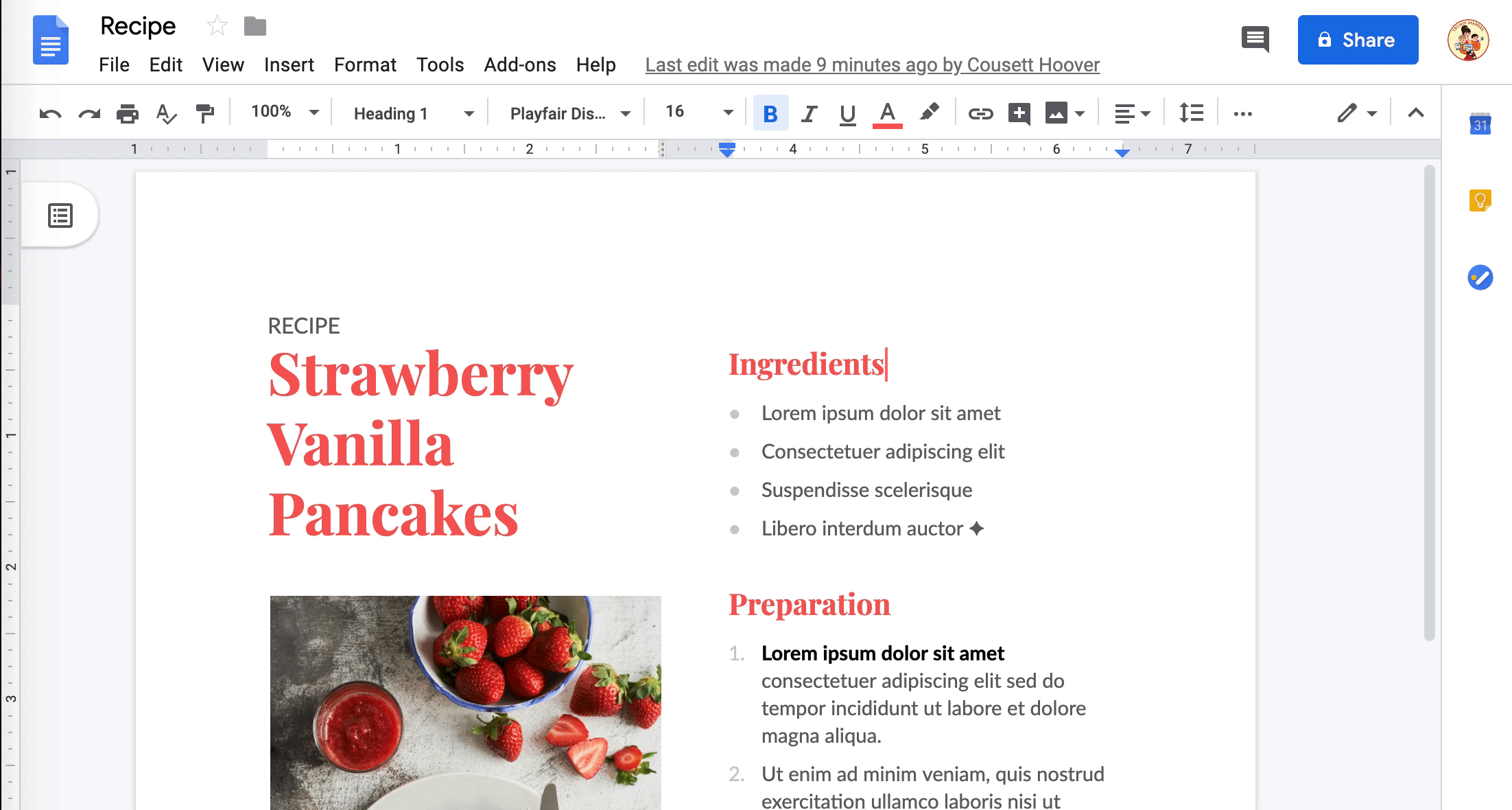 Hack #6 – Google search as you work
One of the coolest Google Doc hacks is the ability to explore the vastness of Google right from the doc. If there is something you need to research or get more information on, just Google it without leaving your document.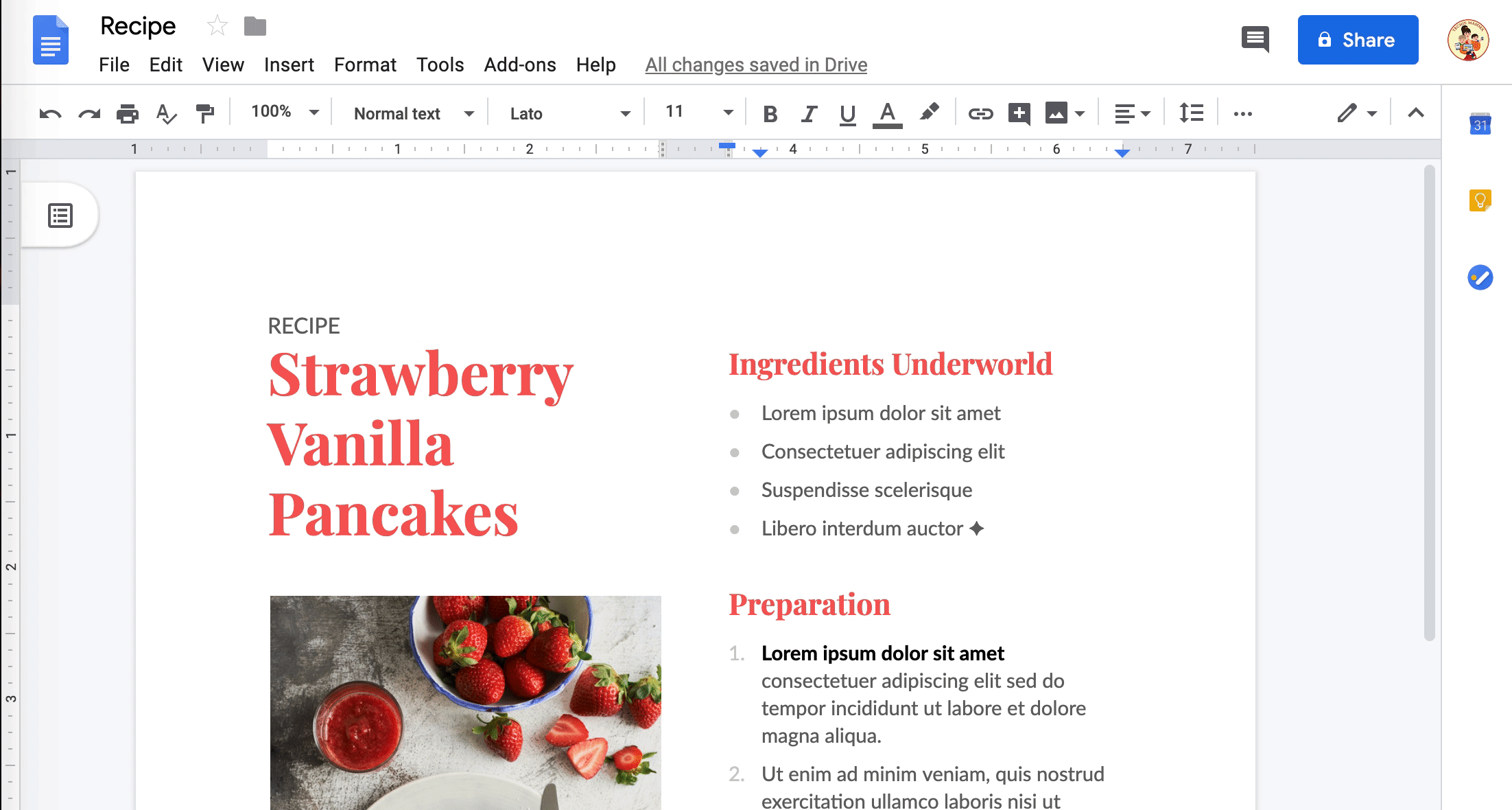 Hack #7 – Add the right links
I often go through a document and then forget to link things as I am going. With blog writing, you want to make sure that you are linking enough to the outside and internally to your other posts. This Google Doc hack is perfect for going back and fixing all those links.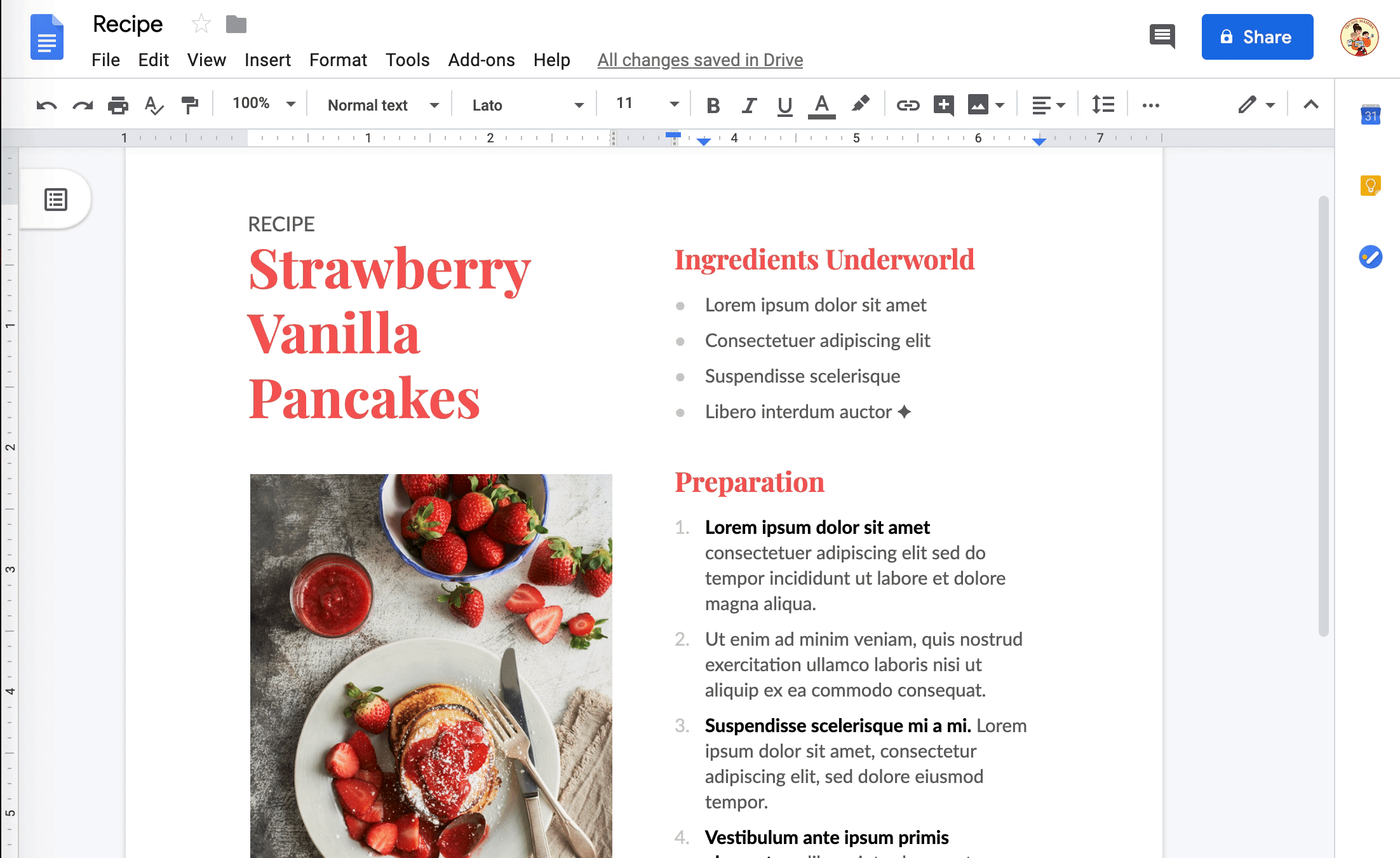 Highlight the word that you would like to link and click on the link icon or use the shortcut ⌘K. Google docs will automatically suggest some links that might work for your link. Click Find More at the bottom for more options.
PowerUp Google Docs with Add-ons Hacks
Sure you can master all the Google Doc hacks but did you know there is the whole world out there of add-ons that can further powerup your game?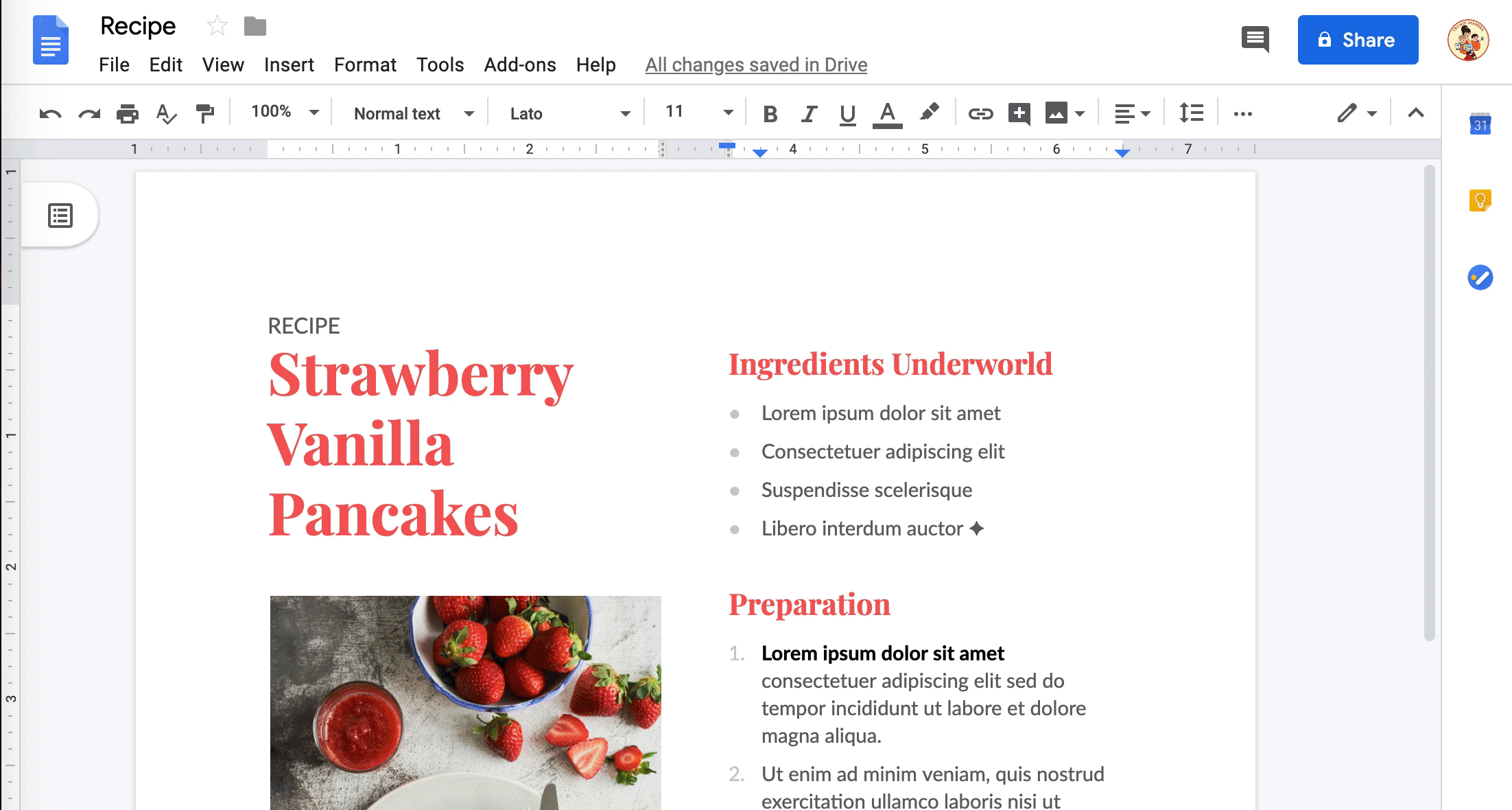 The add-ons range from Easy Accents, a tool to help you with foreign language specialties, to EasyBib for academic work. Others include a Screenplay format assistance, a rhyme finder, photo inserter, and diagram creator.
Bonus Google Doc Hacks Quick Links
If you use Google docs a lot and open a browser and start type docs.google.com it will automatically fill in the rest of the URL for an old doc. It doesn't take long to create a new doc but even a few seconds here or there is valuable time. This Google Doc hack is a quick way to get a new doc in record time. Simply type in doc.new in your address bar. Poof a new document.
You can use these quick links for all document types.
Each of these will create a new document for you instantly.
Go ahead type it into your browser now and see for yourself: doc.new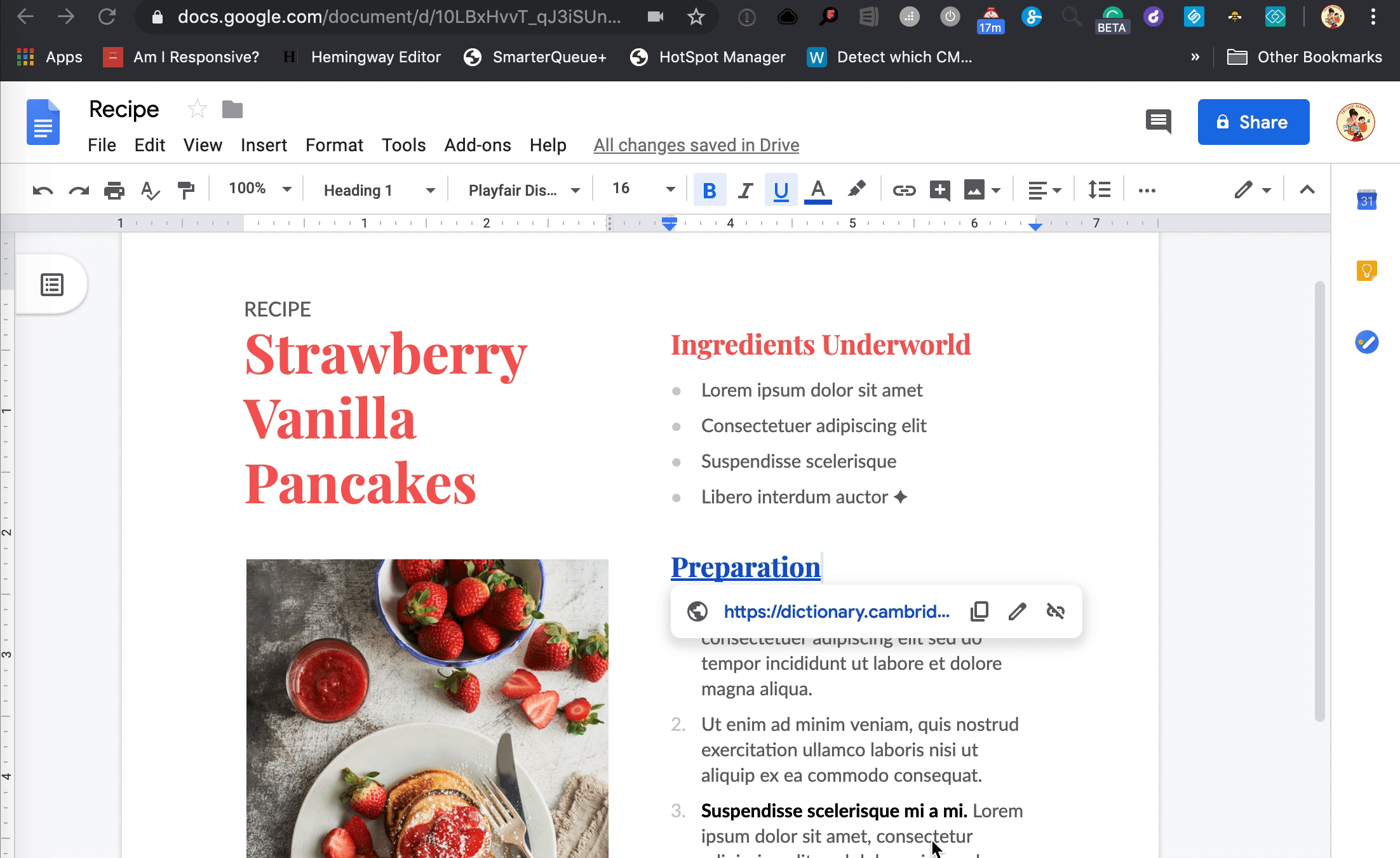 This may only save you 15 seconds now, however, over time you'll be faster and more efficient at creating docs, sheets, and slides. Check out even more collaboration hacks with Google Docs and be in the "kno".