The Gutenberg editor is a long time coming for WordPress to become a modern website system. With Wix, Squarespace, and many many others, WordPress was missing that easy entry point for those starting out. The WordPress community wanted to bridge that gap and give all users an easier way to build out their content. If you look at the WordPress ecosystem there are so many plugins and themes that have built in builders, Beaver Builder, Divi, Elementor the list goes on and on. This has been a need for a long long time. Gutenberg editor was released with WordPress 5.0 back in late November.
What's All the Hype About?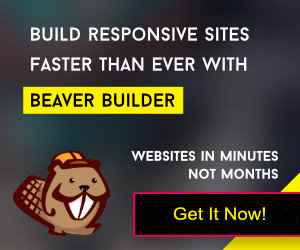 There is a lot of controversy whether the editor was released too soon without enough testing and user testing. This aside, I believe the Gutenberg editor is a great addition to the WordPress ecosystem and makes many things a lot simpler.
Similar to some of the other editors, Gutenberg editor works around the idea of blocks. Everything you add to the page is a block and every block can then have a specific formatting and look. There are many basic blocks and modifications that are part of the core part of Gutenberg. Many plugins also add blocks for their own functionality just as it was before with the previous text editor.
Blocks, Blocks, Blocks Everywhere
WordPress.org has several resources about Gutenberg and the block system including a full list of all the blocks included in core and their features.
A Block for You, A Block for Me
This video gives a quick overview of the Gutenberg Editor and some highlights of where the new settings are. I hope this helps out with the confusion over Gutenberg and you can start enjoying the new editor.
The last several releases since 5.0 have included updates for the Gutenberg editor and I expect will for some time.
Dig in Deeper
Since before the release of Gutenberg many companies have been working on adding more functionality to Gutenberg through blocks or design options. Design Hub for WordPress has preconfigured blocks packaged together. For even more suggestions this article is a great resource: 9 Best WordPress Gutenberg Editor Blocks Plugins.
More Resources