Kids grow out of clothes so quickly and it can be super pricey to keep up with the latest size. Never mind hand me downs when the seasons don't match up. Check out how to get new clothes for free or close to free.
Are your kiddos clothes shrinking before they even get a chance to wear them?! I know I have that issue. I feel like baby bear grows out of a size every few weeks and even when I buy something a size bigger by the time I get a chance to put them on it seems like he has grown out of it! Big boy is not growing as fast anymore but he was a big baby and man I wish this service existed when he was a babe. He was my one year old in 2T clothes. CRAZY!! Try finding a one-year-old birthday outfit in 2T.
A Brand New Way of Shopping for Kids Clothes
Around New Years I discovered a new service or society called the Swoondle Society. The idea is simple. Think about your friends that you trade clothes with but take it to a huge level. Sign up for a variety of memberships, you send in clothes that no longer fits (or in my case big boys clothes doesn't work for the season that baby bear needs that size) and trade it in for clothes, shoes, costumes everything that will fit. When I describe the service many have said but I like to see the quality of the used clothes. I know that is hard. Shopping online is hard but it is soooo convenient. The Swoondle Society offers easy returns and they do a great job of describing the flaws and ranking the condition of the items. The Swoondle ranks everything in two ways by Level and by Condition.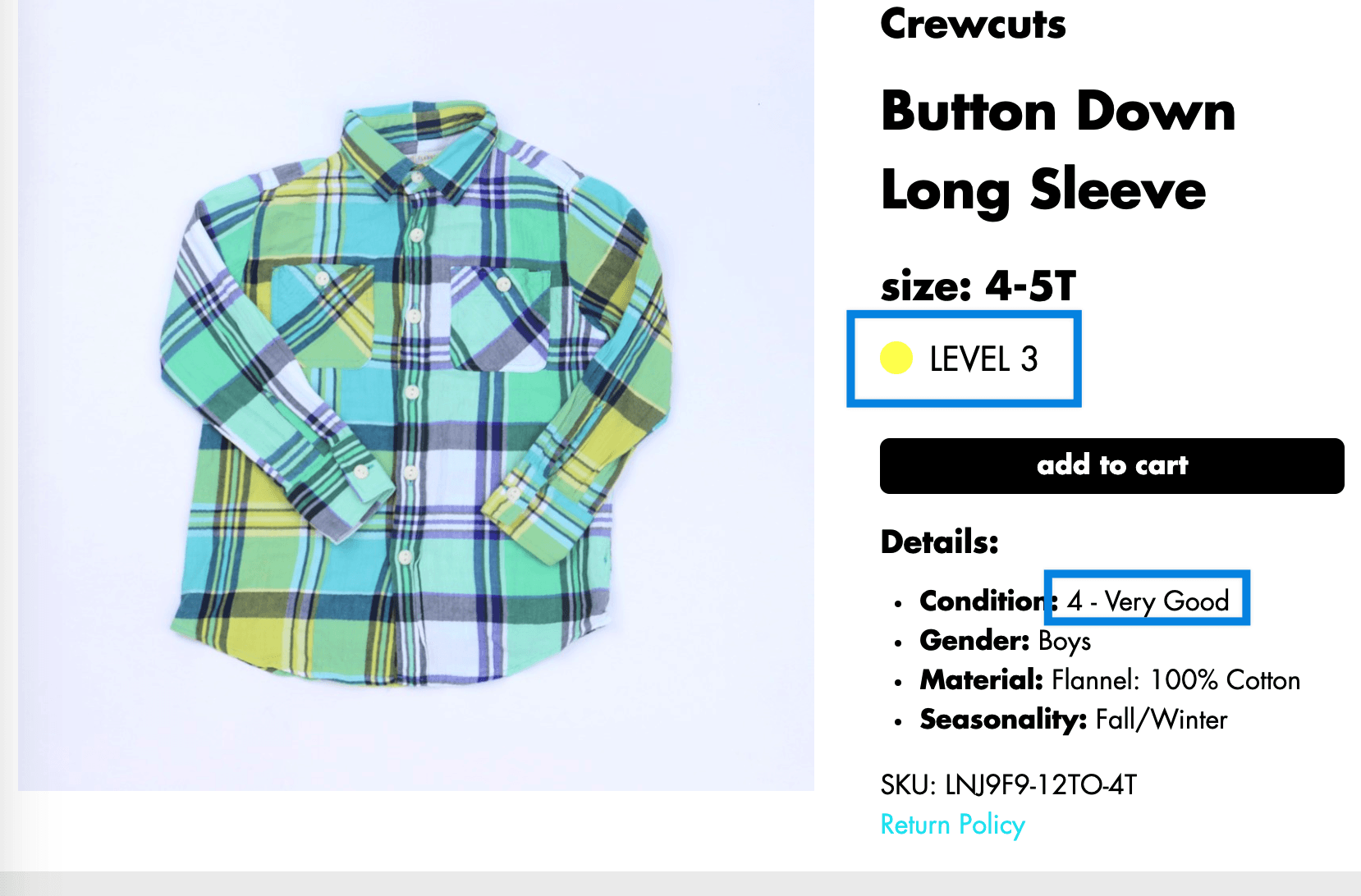 The Swoondle and Get New Kids Clothes in 5 Easy Steps
1 Collect all the clothes that don't fit your kiddos anymore.
2 Order a Swoondle bag and package it up
3 Send your Swoondle Bag for free
4 Use your points at each level to order new clothes
5 Enjoy all the new clothes that you got for free and repeat!
All About Trading …
Don't Let Your Kiddos Look Like This!
You can send many many things and another thing I love – things that they do not think are in good enough condition or don't match their policies they will donate to a charity. So even if I don't get points I feel like I am giving back some. The Swoondle Society website has some great infographics to help you decide what to send.

What to Send / What Not to Send
The Swoondle Bags come with a nice cheat sheet so as you pack it up you can make sure it qualifies for maximum levels. I tend to have a basket for outgrown clothes and as I wash clothes things that are outgrown I will put in that basket so it is newly washed.
Brands and Levels
Tips for Sending Trades
Send freshly washed and dried items ONLY! (About 50% of items with condition issues would've been resolved with a fresh wash)
Onesies, leggings, sleepers, t-shirts (especially those 0-24 months) will likely be given partial credit. 5 items = 1 Level 1.
Baby clothing must be in excellent condition to be included as a trade or grab bag. We receive thousands of Carter's 0-24 month "outfits". These will likely receive partial credit.
Local area T-shirts – like soccer camp, a local library or school will be given partial credit or donated.
We accept children's clothing sizes infant through children's size 16. Adult Clothing will be donated.
If there is any trace of smokey smell the entire bag will be recycled/donated.
If the item is dated – more than 5 years old – it's value/Level will likely be impacted. Styles change and so does the demand for these items.
Are You Sold Yet?
How do you replenish the never-ending need for kids' clothes around your house? I know there are a lot of ways and Swoondle is just one more answer. For me, the convenience of Swoondle is amazing and so worth it. I would tend to be a lot more willy nilly splurging if I went to the store and bought full price or Amazon or even consignment stores or big sale days. This way I keep things to a minimum only using the points I have and can think what is really needed when shopping from the comfort of my couch instead of doing the mad rush.
Let's continue the conversation. Share this article and let me know what you think! Swoondle has sponsored this article after I found them in January, and everyone that uses TECHMA will receive 15% off plans. All opinions are my own.
For a limited time use code FIREWORKS for 40% off annual plans.