This is a massive list of 61 free tools and apps you can use for business to get you started. Some of these the free version may work for a long time others you may have to upgrade. Check out 61 free business tools and apps.
Running a business sometimes means a lot of tools and apps. One app might have a decent subscription price but when you add 20 together it can get pricey. This is a massive list of 61 free tools and apps you can use for business to get you started. Some of these the free version may work for a long time others you may have to upgrade. Check out 61 free business tools and apps.
Communication
1. Zoom.us
Zoom is one of the best video conferencing systems out there. Features I love about the free plan is the ability to record and unlimited time for 1-1 conferences. The limitations come when you have more than one person in your conference at which point you are limited to 40 minutes. You can host up to 100 people though. That is a nice size for webinars or meetings that are short.
2. join.me
If what is more important in video conferencing is hosting a larger group than recording, give join.me a try. Their free plan lets you invite up to 10 video participants, share screens, and supports up to five video feeds. They sneakily do not advertise their free plan on their pricing page, sign up for a free trial and when the trial ends you can continue using the tool for free with limited functionality.
3. Skype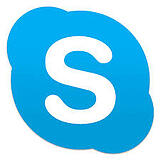 Skype is probably a tool that everyone knows of, as it has been the leader and longest lasting tool in VOIP for a long time. Now owned by Microsoft, it is still a leader and still has great features. It is still a standard for video conferencing between computers as well as wi-fi calling.
4. Slack
I love Slack for the collaboration opportunities and ease that it presents. The free version does have some limitations but if you have a small group that just needs to keep in touch in a private area it is a great tool. Collaborating with multiple teams is also super manageable. It is super popular among the WordPress community. I am part of the WordPress.org Slack, Beaver Builder Slack, WordPress Austin Slack and many more.
5. Google Voice
https://voice.google.com/calls
This is a secret I think unless you are familiar with the Google ecosystem. Every Gmail account has the possibility to have a phone number that you can set up for your personal use or business. The cool thing is that you can have it ring multiple phones if you like so you can have one central number for all your communication. You can also set up the phone for business and get text messages, phone calls and everything for your business line. It is a great resource I use every day. I can't afford a second line on my mobile plan but I do like to separate out work and home life to focus on my kids. This allows for this balance.
Productivity
Clickup is my new friend. I've been an avid Trello user and Asana user but ClickUp kind of combines the best of both. There are boards and lists but there is also a really easy list view without having to scroll back and forth. The free version is fully featured and great. The paid versions that are quite affordable add great features like time tracking and blocking for tasks.
Trello is easily one of my favorite tools and one that I go back to time and time again. It's Kabhan style boards are great for listing out ideas and keeping track of projects. I've used it for party planning, content planning and invited other mamas to board when working on their website together. It is so versatile and robust. The free version is really all many would need. The paid version adds "power-ups" which are additional features or integrations. Since it is so popular there are so many integrations you can leverage.
8. Nifty
"Nifty is a collaboration tool that helps teams big and small to achieve their goals by planning, discussing, and delivering projects all in one tab." Nifty is nice if you are working with a team, for me alone it did seem to be overkill. If you are working with a team even a small team it is great how you can keep all the files, discussions, and full project management in one place. I am not sure how it would integrate with clients as users and with only a team size of 10 for the free account that might run out quickly. They do have a free plan with limited features to try it out. Unlike other tools where you start paying per team member Nifty allows for 10 team members on the free plan. The jump to the next plan though is hefty at $79 / month. All in all I think this would be great for mompreneurs who have an established team working on different projects and not so much for solo-mompreneurs.
Social Media
9. HootSuite
Hootsuite's gain to fame was a great way to interact with Twitter. You could open various panels with hashtags or usernames to follow trends. Now you can use HootSuite to track all kinds of social networks and interact with your followers.
10. Buffer
https://buffer.com/pricing/publish
Buffer is another tool that is a whole suite of tools to schedule and publish on social media. After a 7-day trial, you get downgraded to the basic Free plan that includes 3 social accounts, 10 scheduled posts, 1 user. If you are concentrating on one social media platform, this is a great way to get started or to supplement manual posting. Buffer lets you connect all your social media accounts in a single platform and allows you to share text, links, photos, videos while scheduling for later.
11. Apphi
Apphi is a great tool for Instagram. It allows for scheduling and with business accounts, it will auto-post too. You can also repost from inside Apphi, which can be a lot of fun and draw a new audience. It lets you save hashtags and see analytics. The free version has limitations on how many items you can post but I think it's a great way to start you up an Instagram feed.
Bonus: Check out the tool I use – SocialBee lets you schedule 10 profiles with unlimited scheduling. Works great! You can even schedule evergreen content to publish more than once. AppSumos deal of $49 for a lifetime is unheard of and although not free it pays for itself in just a few months compared to paid plans of other tools.
Financial
12. Wave
Accounting is something that every business probably needs a tool for. There are so many out there but they mostly come with a steep price. Wave has a really nice free plan that takes care of your basic needs. The free version lets you do some reporting and send invoices. You can also scan receipts from all your expenses.
Once you have employees you need to pay or want to accept credit cards online you may have to start looking at the paid options. These might be nice as you grow but the free features can get you started nicely.
13. Stripe
Another thing that you might need almost from the get-go especially if you are running an online business or e-commerce is a payment processing system. Stripe is super easy to get started with, has incredible security and sets up automatic deposits to your bank account. One thing that makes it a favorite in this space is that you can set up your developer or technical assistant with an account so you do not have to share your credentials with someone else but can still get help with the more technical aspects of your website.
14. Square
Square is another great option for payment processing. The nice thing about Square is that you can carry around a small dongle that works with your phone to take credit cards in person. This is great for small shops to large stores. They have a complex system to even support multiple locations. You can also sync with your website and use Square both in-person and online.
Scheduling / Calendar / Time Tracker
15. Doodle
Trying to schedule something with multiple parties can be a nightmare with so many different calendars and even non-digital (say it isn't so!) planners. Doodle takes Say "never again" to the headache of trying to coordinate a meeting, dinner, or other events with multiple parties who use different—even (gasp!) non-digital—calendar platforms. Instead, use Doodle to send out a quick poll with available date and time options. Skip the back and forth, let everyone cast their vote, and consider your meeting scheduled! Sign up for a 14-day free trial and afterward, you will be downgraded to the free plan that still has basic functionality.
16. YouCanBook.me
https://youcanbook.me/pricing/
YouCanBook.me is a great option for setting up 1-1 sessions and also billing for those bookings. This is great for consultants, therapists, salon stylists, attorneys, and other bill-per-hour service providers. Easily integrate it into your website and even allow clients to make a payment online with their integrated Stripe payments. Premium versions let you take full control like setting different types of services and lengths and removing the YCB branding from your page. YCB integrates with Google Calendar and others to automatically avoid conflicts and book appointments on your calendar. And as long as you don't mind the minimal "powered by YCB" branding, the standard scheduling FREE service is a great way to get started. I didn't modify much, you can see the booking page.
17. ScheduleOnce
When it comes to scheduling there are so many different needs and therefore so many apps to try and solve the problems. Schedule Once focuses on your leads and funnels and lets you set up a free, integrated, online appointment scheduling tool. It syncs with Google Calendar and you can block certain times to focus on meetings. ScheduleOnce has options to keep track of meeting rooms and resource pools that set it apart from the others.
18. WhenIWork
WhenIWork is an app for helping you schedule your employees and keep track of when they are on the clock. This app provides team scheduling, team member availability and team communications. It is free for up to 75 employees. It also includes shift trading, attendance and iPhone and Android apps.
19. 10to8
10 to 8 is yet another scheduling tool. What sets this one apart is the availability of SMS features in the free plan. Like others, you can set up a booking page and it syncs with calendars to make sure you don't overbook yourself. The addition of SMS reminders and confirmation is a nice plus. The free plan is limited to 100 appointments and you can not change the branding in the SMS messages. I didn't modify much, you can see an example of the booking page.
20. Toggl
https://toggl.com/feature-list/
This last one is different than the others as it is a time tracker so you can send your tasks and how long they took to accomplish. Many clients like to see just how you split up your time. Toggl lets you do this easily by setting up basic projects and then start the tracking. The free version has plenty of integrations and features to get started. It even includes a Pomodoro timer to help keep you balanced and a notification for inactive time just in case you left the timer running.
Email
21. Gmail
Call me biased, but I think Gmail is the best email client. It is reliable, free and amazingly fast. I have never been a fan of their archiving and tagging system but I easily integrate it into so many clients, like Spark, that lets me still organize things my way. If you don't have a Gmail set up for your business this is a long time coming and needed. G Suite is also, I think the best email for your business. Get your domain email hosted by Google to ensure that you still have a super high-quality email.
22. MailGenius
https://www.mailgenius.com/email-audit
This is an interesting little tool that will scan your email to make sure it doesn't sound spammy.
23. MailButler
https://www.mailbutler.io/pricing/
MailButler is a sweet little butler for your email. It will notify you when the email was opened, you can send it later or schedule it and it will let you know if you mention attachment but there is no attachment. It just helps out with everyday things.
24. Zoho Email
https://www.zoho.com/mail/zohomail-pricing.html
Zoho email has a free version of emails with limited capabilities but it is a good alternative if you don't want to spend as much as Google Suite but still want your domain email. There are no options for IMAP or forwarding with the free version so you have to check email using their webmail or apps. They do have decent apps though and it is free and reliable.
25. ImprovMX
If your needs are just to forward your domain email to another email you might look into improvmx instead of a full email system. ImprovMX lets you set up your DNS records so that you can forward your @domain email to another email like your Gmail.
Design
26. Stencil
https://getstencil.com/pricing
Stencil is my go-to app these days for all my design needs. I have used it so much that I prefer it to Canva. There are things that Canva might still do better or might feel closer to a full design program but Stencil is so fast and versatile that I don't miss the features. The free version of Stencil will allow you to save up to 10 images/month, has limited photo collection and limited icon collection, allows you to upload up to 50 images and create 10 collections. You can schedule Instagram from right within Stencil up to 10 grams/month.
27. Canva
Canva has gained so much popularity because it has made complicated graphics that once upon a time was only achievable in Adobe products, easily created in a free online tool. My frustration from Canva is that they nickel and dime you for graphics which is fine on the free plan but on the paid plan it should be all included. Also to resize images (which in my opinion is a big must for different platforms) you have to upgrade.
Canva does offer some great professionally designed templates and lets you create just about any type of media from flyers to social media banners. Canva is a great alternative to the Adobe products but new apps are also coming on the scene like Stencil and RelayThat.
Bonus: Check out this other new tool – RelayThat similar to Canva or Stencil it makes creating graphics for a lot of different platforms super easy and flexible. The AppSumos deal of $49 for a lifetime is unheard of and although not free it pays for itself in just a few months compared to paid plans of other tools.
28. Pablo
Pablo is a great little tool that is built into Buffer and a great way to get started with your graphic design needs. Create social media graphics from your text in under 30 seconds. It is integrated right into Buffer so you can go from creation to scheduling in just a few clicks.
29. Piktochart
https://piktochart.com/pricing/piktochart-packages/
Sometimes what you need is more than an image but an infographic or poster or just something a little different. There are many incredible infographics buzzing around Twitter and if you need one of those as well check out Piktochart. They offer beautiful templates that can help you communicate a lot of information in a more visually compelling way.
If you are selling products or want to showcase your portfolio of web design, SmartMockups is a great way to add your custom design into a mockup to bring it to life. They have formed relationships with Unsplash and others to get a realistic background with their mockups. This is a tool I didn't know I needed until I found it!
31. Pixabay
https://pixabay.com
Pixabay is my goto for images. It has a huge collection of free stock images. I love the variety and that they are free. I even have a few images up on the site myself.
32. Unsplash
Unsplash is another gorgeous collection of images that you can't go wrong with. They update every 10 days and many don't feel like stock images. Create that personal touch that your audience needs with great no attribution needed images.
33. Creative Market
Creative Market is by far my favorite place to look for templates, vectors, and fonts. They have a massive collection and give graphic designers a platform to sell their creations. Every Monday they release 6 items in their collection for free that is available for that week only. They have integration with Dropbox so you can download it straight to storage. I do this every Monday fairly religiously and now when I need something I can just search through my previous "purchases".
Website
34. WordPress.org
Did you know that the software that runs 35% of the Internet is completely open-source and free? With that said it is a little more complicated because unless you just want to view your website on your personal computer you need more than just the software. That aside it is still free! It is no secret how much of a fan we are of WordPress. If you want help to start your own site with WordPress check out some of our other blog posts. You can also create a completely free site to get started with WordPress on WordPress.com but be careful and know the differences.
35. Google Analytics
https://www.google.com/analytics
Once you are established and are ready to start growing, analytics tools will tell you just how you are growing and give you insight into where you need to concentrate. Google offers amazing free analytics tools that help small business owners determine what is working in your marketing plan and gain insights about your web traffic.
36. Google PageSpeed
https://developers.google.com/speed/pagespeed/insights/
Google has a lot of developer-friendly tools for all kinds of data. Analytics and page speed tools are some of their most known. Google PageSpeed Insights helps you know what is going on with your site and if it is loading fast enough. Google gives a lot of importance to how quickly your webpage loads as this directly affects the visitor experience.
Plugins
It is not quite fair to list plugins in this list because there are soo many amazing plugins that are open source and completely free in the WordPress space. These stood out as suites of tools or specific functionality but don't forget the 5 must-have plugins for every site.
Elementor is a super popular page builder that is completely free. The pro version includes some more goodies but many sites have used just the free version with no issues and created beautiful sites. It is a great way to get started with a page builder. Beaver Builder is another option that is free or has a lite version.
Check out a comparison of Elementor, Beaver Builder, and Divi.
Jetpack is a suite of tools that are developed by the founders of WordPress, Automattic. The tools include add-ons like widgets and CDN as well as single sign-on and allowing you to use the WordPress mobile apps.
If you want to add e-Commerce to your site, WooCommerce is your tool. It is a popular, completely free plugin in the WordPress repository. WooCommerce lets you set up products, a checkout sequence and so much more. It connects easily to several payment processors like Stripe and Square.
SEO
40. Google Keyword Planner
https://adwords.google.com/KeywordPlanner
Search engine optimization is so important and plays such a crucial role in increasing traffic to your site. Keyword tools are key to getting more traffic and helping you select the best for your needs. One of the best keyword tools is Google Keyword Planner that helps site owners to narrow down the right keywords, determine competition around every keyword and find out how many people are searching for a particular keyword.
41. Ubersuggest
https://neilpatel.com/ubersuggest/
Ubersuggest is a tool created by one of my favorite SEO gurus, Neil Patel. This tool is also all about keywords and easily lets you manage and track several different keywords and see the competition and usage of a particular keyword.
Marketing
42. Google My Business
https://www.google.com/business/
Google is the number one popular search engine and they now have a tool for business owners to create a profile for your business. When they search for you or a business type they will get information about your business. Use Google My Business to post hours, location, and pricing information, and share pictures and even a virtual tour—all of which will then show up for your audience in Google's search results.
43. MailChimp
MailChimp's Forever Free plan is a popular option for those getting started with email marketing. The free plan let's you send up to 12,000 email to up to 2000 subscribers. Once you reach this threshold there are service tiers depending on your monthly send volume.
44. MailerLite
MailerLite is a newer option that also has a Forever Free plan. Their plan offers 1000 subscribers and 12000 emails per month. Once you reach that threshold there are a lot of affordable options depending on number of subscribers.
45. Rebrandly
https://app.rebrandly.com/pricing
Staying on brand 100% of the time is important to build credibility and your following. Rebrandly is a tool that makes it easy to purchase short links for your brand as well as make dedicated links for anything from products to affiliate links.
Read a full review of Rebrandly and how to best use it to promote your brand.
46. Bitly
https://bitly.com/pages/pricing
Bit.ly is the link shortener that we are all familiar with and love. It has many great qualities in the free plan. To upgrade it gets pricey but with the free plan you can even add your own domain for the short links and take advantage of all of the integrations that bit.ly has developed over the years.
Storage
47. Box
Box is a cloud storage option that is super secure and maintains a complex level of permissions for your shared documents. The free plan offers 10GB of storage space and up to 250 MB uploads. Paid versions will get you a lot more complexity in sharing and more storage and upload limits.
48. Google Drive
You most likely already use many of the Google Suite of apps in your day-to-day. Google Drive is an obvious choice for storing your documents, images, and more content. Drive also makes sharing super easy since just about everyone has a Google account. The free account comes with 15 GB of storage and you can upgrade to Google One for as low as 1.99 / month.
49. Dropbox
Dropbox is another popular tool for cloud storage. Signing up you get 2 GBs for free and you can use the sharing features that are super easy to share a link with others. The syncing system with Dropbox is perhaps the most robust and works really seamlessly with your computer and other devices.
50. FYI – Document Management
When you start to use cloud storage and you find yourself going to 3 or 4 different places to look for where that specific file is, things can get frustrating quickly. This little utility solves this headache by showing you a unified listing of all your cloud storage.
Note Taking
51. Evernote
https://evernote.com/compare-plans
Evernote has long been known as the ultimate note-taking app. It let's busy mompreneurs keep track of everything from random thoughts to blog drafts. It has seamless integration across devices and makes sharing and commenting on documents super easy. Add-ons like Web Clipper allows you to capture articles, photos and different types of content from the web and store it in your notes.
52. Google Keep
I like Google Keep for the lightweight efficiency it provides. While Evernote is the swiss army knife for notetaking with templates and clipping features, Google Keep is super easy to bring up jot down something and put it away. Of course, it integrates with other Google Services. It is also really good at reminding you of things at the right place and time.
53. Milanote
The new kid on the block which is offering a different way to master your note taking abilities is Milanote. They do things differently and more creatively. They offer storyboarding, project management, and all kinds of templates. They also have some great guides for things like how to start a novel to creating your persona. Their tagline is "Get Organized, Stay Creative", and I think really attract creatives with their visual note taking.
Utilities
54. Google Forms
https://www.google.com/forms/about/
Google Forms is probably one of the best-kept secrets of Google. Google Docs, Sheets and Slides are all very popular, many miss Google Forms. Google Forms is an easy way to collect data using online forms. Everything from collecting leads, to surveying a class and collecting feedback. Just about anything. It automatically can store the results in a Google Sheet as well so you can then analyze the data easily.
55. LastPass Password Manager
https://www.lastpass.com/pricing
LastPass is a popular password manager and as they put it, "the first step to improving your password habits." Security is so important these days. Everyone is at risk of being hacked or identity stolen. Making passwords more and more secure is a big step in taking precautions. I love LastPass because you can share passwords with others without actually sharing the password. If you both have LastPass share the password and when they accept it will automatically fill in the field. They don't need to know what the actual password is but they can still get to what they need.
Read more about how to stay secure and rescue yourself from password-fatigue.
56. Google Material Design Resizer
https://material.io/resources/resizer/
Resizer is a neat little tool that will simulate for you any site in a responsive matter on multiple screens. You can even scroll up and down through the page to see what it looks like on other devices.
57. CloudApp
CloudApp is a tool I used for a really long time. They allow you to do quick video screen recordings of your computer or screenshots and instantly share them in an email, text message anywhere. It is super handy for showing a quick tutorial or explaining a bug that might be going on. The free plan lets you create and share videos, gifs, and screenshots. It has a 5-minute video recording limit and a 100 MB storage limit.
Droplr is my favorite tool to do the same as CloudApp. Read the full review on Droplr.
58. Zapier
Zapier is the ultimate tool for connecting apps together. If there is not a native integration between two apps, chances are you can create a "zap" between the two apps to create the functionality that you need. The process is easy and has a nice tutorial to setup one app and then the other and then the process they should go through during the "zap". For free, you can set up 5 zaps and execute the zap 100 / month.
Suite of Tools
59. Google Drive
Have you noticed by now that we're a little Google obsessed? Google Drive is best known for the full suite of tools that replaces Microsoft Office and accessible from anywhere. Moreover, it makes collaboration a dream with the sharing and commenting tools. In addition, Drive also provides the storage mentioned above.
60. Freshworks
Freshworks is new to me but I quickly set up my help desk and am interested in more tools. They have an impressive list of tools everything from chat systems to help desk to sales management. Freshdesk lets you set up a full Help Desk for free. Freshping lets you monitor uptime on your website for free and can even do a public page for your customers.
61. Zoho
Zoho is another impressive suite of tools for personal and business use. They have a full productivity suite like Google Drive and also offer tools like CRM, sales management, people management and more. Zoho offers apps in Sales & Marketing, Finance, Email & Collaboration, IT & Help Desk, Human Resources and Custom Solutions.
CRM
62. Dubsado
Dubsado is a feature-rich CRM and I wanted to mention it here because they offer an interesting trial of 3 projects for free. As long as you have just 3 clients you can use 99% of all the Dubsado features. They have great features like email integration, workflows, invoices, and contracts and proposals. Read more about Dubsado in my special Dubsado training series.
63. Streak
https://www.streak.com/pricing
Streak is a CRM that runs completely from inside your inbox. Your Gmail inbox. Track leads, have users go through your pipeline, make connections all from your email.
Bonus!! HoneyBook I just recently switched to HoneyBook. It is not free but I do love the cleaner and prettier interface and perks like saved credit cards from clients. For me not having a mobile app was a deal breaker and with the HoneyBook mobile apps I can get so much more done.
---